Accessible Gràcia Tour Barcelona
Discover Barcelona with a local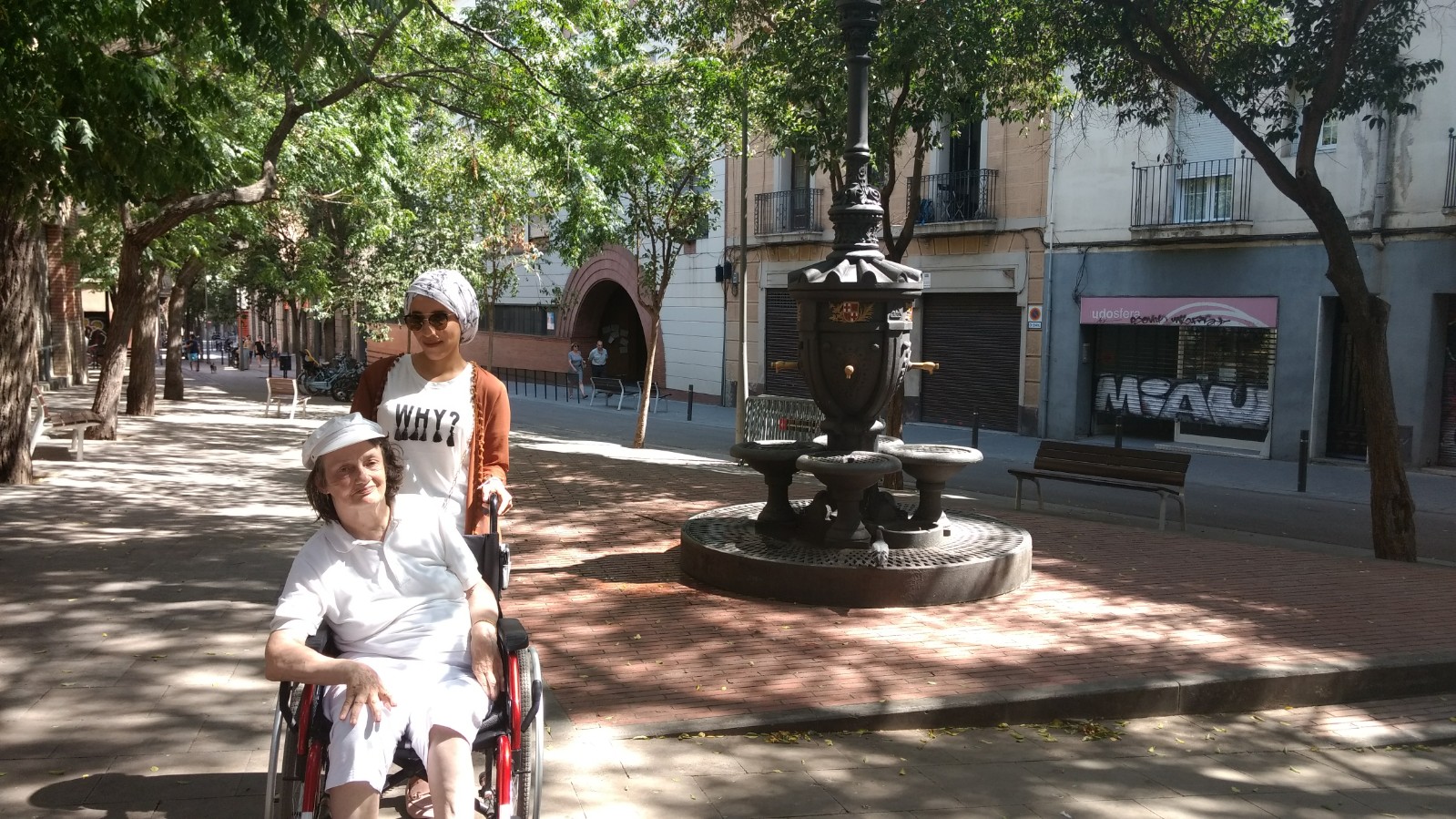 Over de wandeling
This private tour is an original accessible walking tour in Barcelona, entirely adapted for a wheelchair user.
It covers the charming town of Gràcia in a wheelchair. Gràcia is actually an old village but nowadays a district
within the city of Barcelona. You'll discover a local area in Barcelona, and notice the pleasant difference with the busy center. We walk you through the history by discovering charming little streets, sunny car free squares, admire beautiful shops and allow you to get a feel for the familiar vibe in this district.
We will make time to have a drink and some taspas, on one of the many nice squares and learn more about the city's history when the town of Barcelona expanded.
Esther also loves to share tips with her favorite wheelchair accessible restaurants and hidden gems with you to enjoy Gràcia and Barcelona in a wheelchair.
This walking tour is entirely accessible and step-free, perfect for clients in a wheelchair.
Please ask us for a more personalized tour, we love a challenge!
Prijs
90 EUR pp, min.2 personen
Transportation
This accessible walking tour is a walking or wheeling tour in the Gracia district of Barcelona. It is done by foot or wheelchair and perfectly accessible and step-free.
What's extra
Public transport tickets (T-10 ticket can be shared within your group); meals and refreshments; souvenirs.