Wheelchair accessible accommodation Spain
In Spain you can choose between different wheelchair accessible accommodation options. Count on us to find adapted hotels,  holiday homes, campsites and apartments. Whether you go on a city-trip to Barcelona, want to spend time in the beautiful green province of Girona or discover the magnificent Costa Brava in a wheelchair.
aCCOMMODATION COSTA BRAVA
Wheelchair accessible hotels, camp sites, holiday homes and apartments in the stunning Costa Brava 
aCCOMMODATION province girona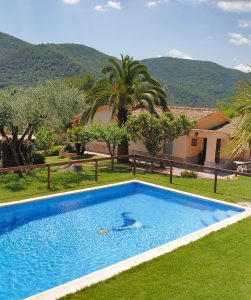 Adapted hotels, holiday homes and apartments in the quiet, green province of Girona
aCCOMMODATION province tarragona
The quieter and very accessible province of Tarragona is a hidden gem for many disabled travelers. Click here
Read these blog posts for more information about the destination 
Disabled Travel Services
 All of our services are accessible by wheelchair and suitable for people with special needs traveling to Spain.  
 With Mucho Gusto´s accessible services you´ll be able to focus on enjoying and relaxing while traveling. 
 During our accessible activities you´ll explore Barcelona´s iconic buildings and hidden gems with a local. Our excursions allow you to see the beauty of the Mediterranean countryside and seaside towns.
 We reveal Barcelona´s best accessible restaurants and bars.
 Your yourney, your way. We love creating personalised disabled travel experiences. Just get in touch, we´re happy to help.