Dear Keith
On our first date, Dan told me he had traveled to Florida together with his whole family when he was a teenager.
Five minutes before he had also told me that you, his dad, were for quite some years already in a wheelchair. I will never forget how surprised I was. Or also shocked I must admit. I had no previous experience with family members or friends being in a wheelchair. It was all just new to me. Only then I started to realise that family life can be actually very different and yet the same. Dan said it was very normal to him. And I was intrigued...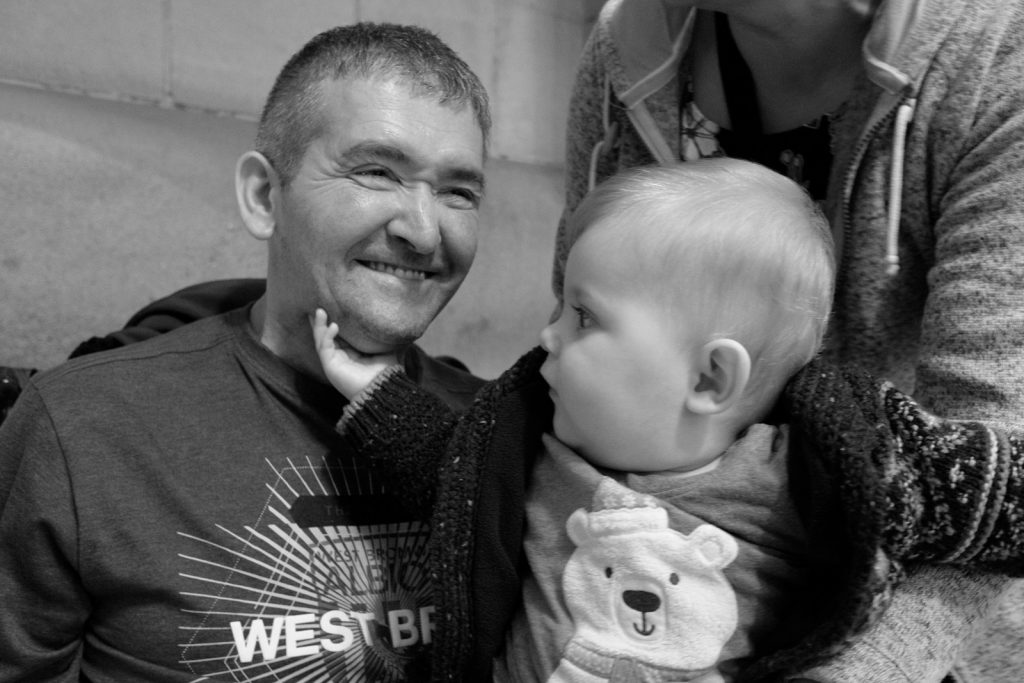 We met eachother the first time in 2013. You made me realise how wheelchair accessible Barcelona and Spain was. How much courage you have. You made me found Mucho Gusto Travel. 
Over the years I got to know you as a warm person, with a great sense of humor and lots of love for his family. You lost almost all your physical abilities but you loved being around us, you loved your dogs, WestBrom, etc. Coming to visit in Barcelona was a yearly tradition that you enjoyed a lot. You looked forward to it months in advance. This year you wanted to take Pau, your grandson, to the Zoo in May. Unfortunately you passed away before we had the chance to do this. 
Living your life wasn`t easy at all. I cannot imagine the frustration you must have felt very often. You couldn´t just get up anymore and start your day like everyone else. It hurt that you lost your abilities to walk, to run, to play football, to wash and care for yourself, to go to work, to have to eat earlier and differently. It hurt you (and your family) that no doctor in the world could tell you which disease actually defined your life so much. Which disease made you fall over, use crutches and become wheelchair bound. We still hope that one day the research will tell us.
And yet, you stayed around for years and let us participate in your life. You didn´t know how many more years were left so you lived with your family at home. Enjoying the moments you had, the trips in England and Spain the last few years...You didn`t give up. You kept traveling and dreaming of new experiences.
Now you have reached your final destination. We hope you are free from all physical pain and that you actively look over us wit that big smile you have.
I will always remember you with a beautiful smile and love for everyone close to you. For the one and only Les, your wife who cared for you 24/7, your sons, your grandsons, almost-daughter-in-laws, your dogs... Love for the stories we brought in. The cheeky remarks showing us you would never lose your sense of humor.
You continue to live in us. Thank you so much for being a true inspiration.