A sweet tooth in Barcelona
Where to find the best pastries in Barcelona?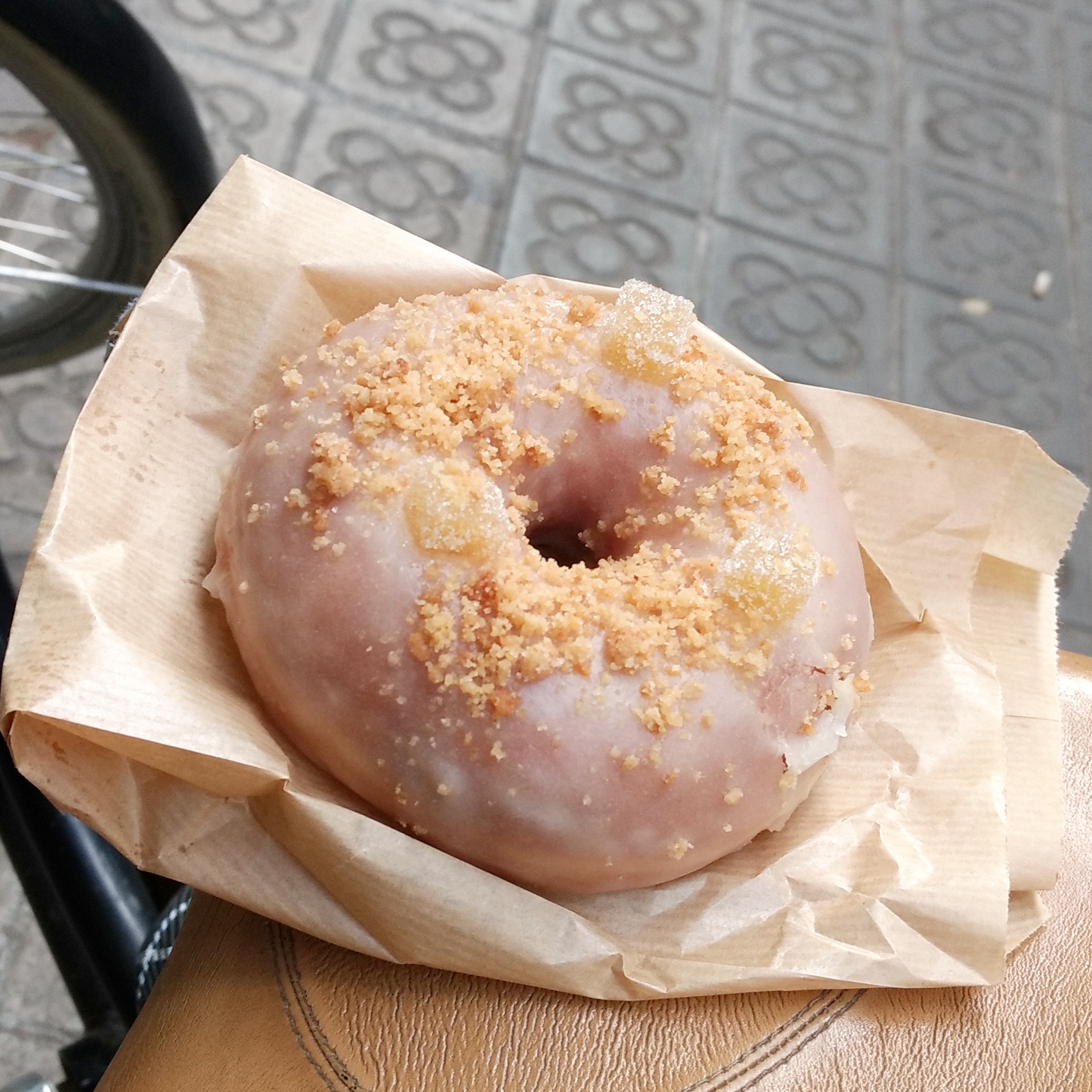 This delicious donut is a pear-crumble donut that we couldn't resist from La Donuteria. They take donuts to another level. 🙂 The bakery is situated in the foodie district of Barcelona Sant Antoni where you have great wheelchair accessible restaurants such as Els Sortidors Del Parlament. Go there, you won't be disappointed at all.
Address La Donuteria : Carrer del Parlament, 20, 08015 Barcelona
Coming from Belgium (a country where we have chocolate, great bakeries and pastries) it's sometimes hard to be impressed elsewhere. But Barcelona does have great pastry chefs, who take their job very serious and built up their experience all over the world. It even inspired us to create an accessible Sweet Tour in Barcelona.
We're therefore very happy to launch our newest guided tour, the sweet, wheelchair accessible Barcelona tour! You can imagine it was tough, doing all the research for this tour. The wheelchair accessible bakeries we've selected in Barcelona are serving absolutely delicious pastries. Of course we also include the local Catalan pastries and traditions in this tour.